South Sudan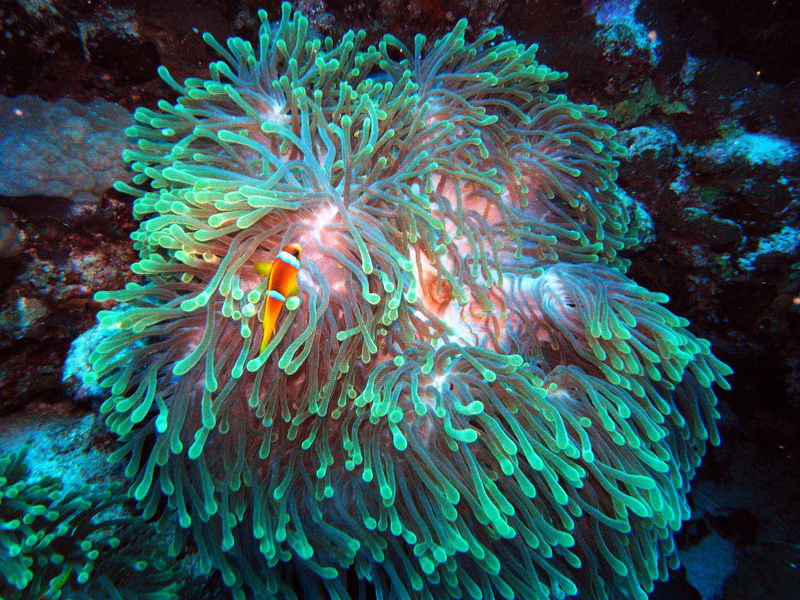 The program of the following route includes visiting the most southern dive sites of Sudan: reef systems of Pinnacle, Protector, Shaab Anbar, Sanganeb Marine National Park and world famous Umbria Wreck. The variety of marine life is waiting in its full magnificence. Each dive becomes a unique experience. Pinnacle reef attracts with its underwater landscapes and a well lit 35m/114ft deep cave. Sanganeb reef is one of the most popular dive sites in Sudan. All the diving region is flooded with fish. Here are new coral species and unique pink anemones. Umbria Wreck is a world famous cargo ship. Not only the giant size of the vessel (150m/492ft long) is attractive, but also its cargo: cars, avia bombs, detonators, parts for hydroplanes, rolls of cables, bottles, boxes and sacks with concrete. Such a variety of things resembles a sunken war vessel Thistlegorm. Protector reef is another large reef in water area of Sudan. It stretches for several hundred meters at 2m/6ft depth. Its slopes have formed the most fantastic underwater landscapes, covered with colorful soft corals. A narrow plateau stretches for 200m/656ft at south, while at west it cuts down abruptly at 45m/147ft depth and goes down as a vertical wall. Shaab Anbar is a giant reef system cut with a lagoon right in the middle that makes it perfect for night diving. It is a beautiful reef with marvelous underwater spots and marine dwellers. Relief consists of the wall and plateau. The sandy Turtle Island is also located here. Its length is about 700m/2296ft and width is 200m/656ft. The first thing that catches sight is the coast covered with footprints. These are the prints of turtles that laid the eggs on the island.
Location: Central part of the Red Sea, south of Sudan, near Eritrea
What to see: Grey reef and whitetip sharks, hammerheads, barracudas, dolphins, turtles, morays, caranxes, tunas, groupers, rays, wrasses, triggerfish, parrotfish etc.
Depth: 20-50m/66-164ft
Currents: 1-2knots
Visibility: 10-30m/33-99ft
Season for diving: All year round. The best time is from June to September. The water temperature ranges between 31-33C/78-91F.